We wondered what would happen if aliens landed in Robertstown National School. We had been looking at report writing and had looked at lots of different newspaper articles before we started.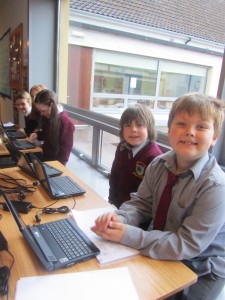 We each wrote a newspaper article about an alien attack and our journalists used the mini laptops to type them up. Our editors, Roan and Ruairí redrafted them and then they were ready to go to print!
All of us created the illustrations for our newspaper articles. We also drew an imaginary alien for our display.
We each then designed an alien spaceship for the class to make, and planned to use only recycled materials to build them. Thank you to our parents, who gave us lots of things from home to help us.
We wrote instructions on how to make our spaceships, and Mrs Dillon and Mrs Stynes chose the three best designs.
We are still working on our spaceships, but here is our display so far……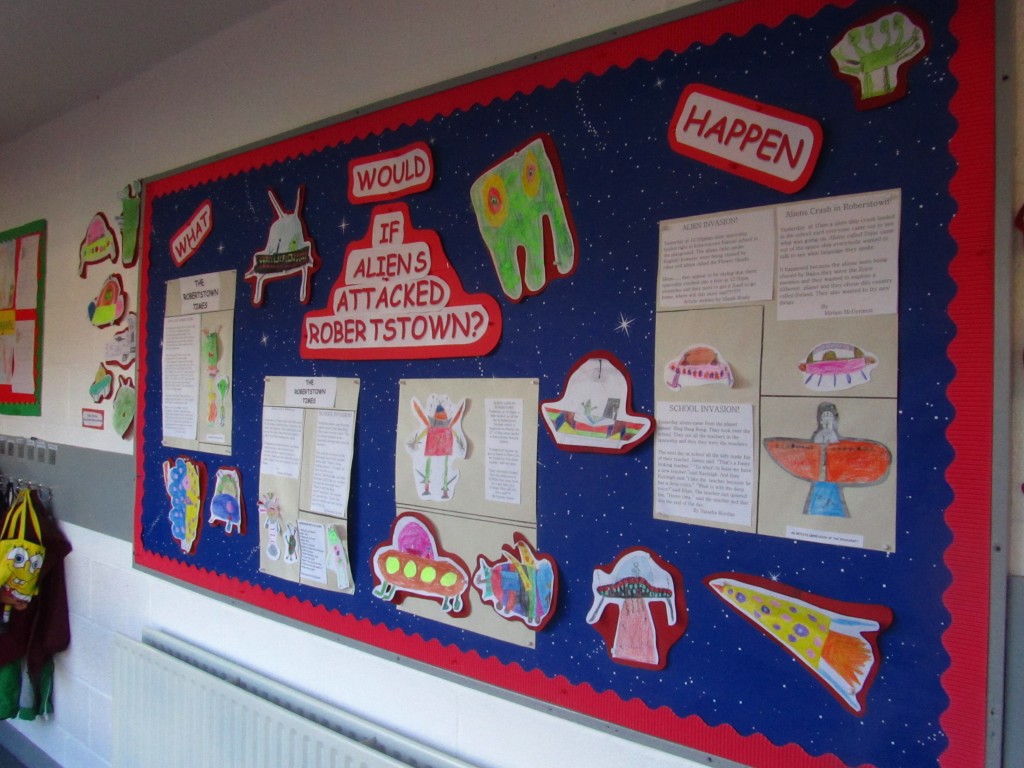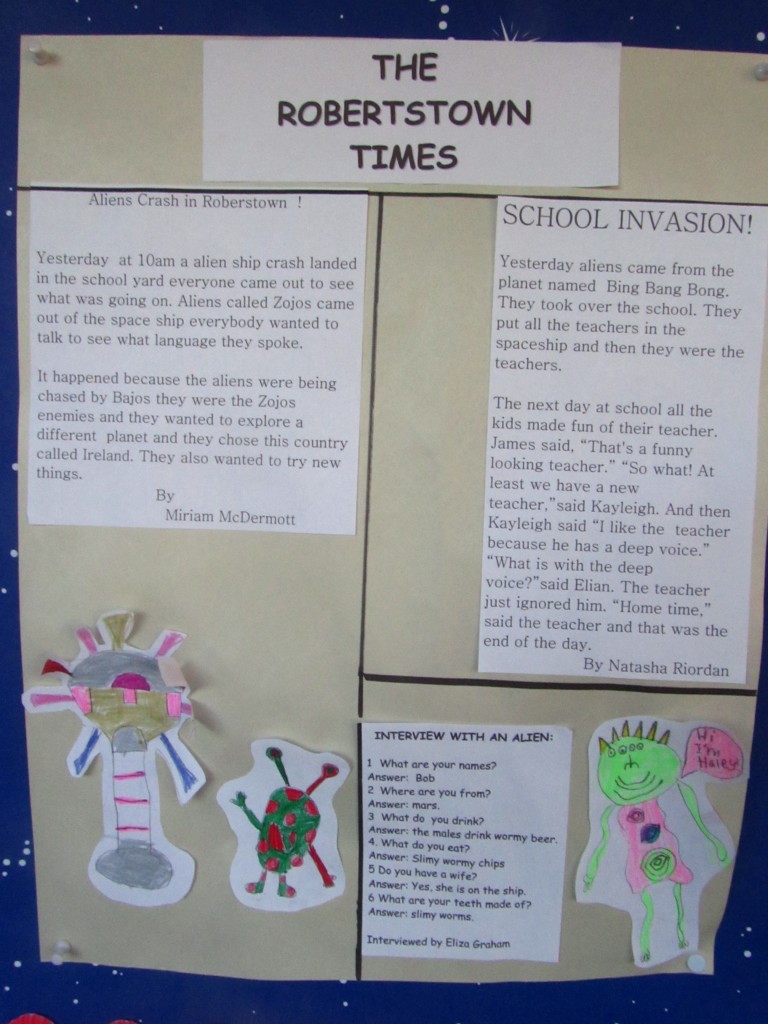 We used a wide variety of skills during the project and really enjoyed it!