We had beautiful weather in June and took a lot of our lessons outside! We looked at pointillism in Art this month, and created our own paintings in this style.
The wind kept blowing our paintings away but it was fun and we got the job done – eventually!
This year, we went on our turas scoile to Dublin zoo. Many of us got very little sleep the night before, because we were so excited!!
Here are some photos of us on the bus.
Here we are at the petting farm. We saw pigs, goats, chickens and sheep there.
We spent some time looking at the elephants.
Dominic's aunt Mel works as a zoo keeper, and was kind enough to let us get up close to the giraffes. We learned loads of interesting facts about giraffes from her, including the fact that they love spinach!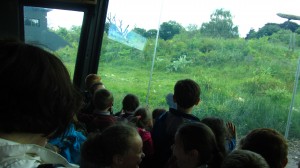 Here we are looking at the gorillas. We got a bit of a fright when they banged on the window though!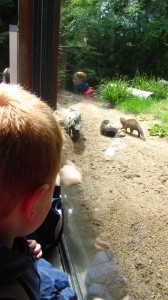 The children's behaviour on the school tour was outstanding. The teachers were so proud of them!