We are very excited about welcoming junior infants to Robertstown National school on Thursday 30th of August. Junior infants will be starting school at the time of 10.00 am and finishing at 12.00 p.m for the first 7 days until Friday the 7th of September.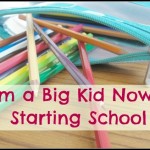 For the following week (Monday 10th September – Friday 14th of September) junior infants will be coming into school with the rest of children at 8.50 and finishing at 12.00.
From Monday the 17th of September junior infants will be starting their day at the normal time and finishing school at 13.35.
Good luck junior infants!