We read some fairytales by a wide range of well-known authors before we started. We then decided to write our own stories, to be read to Junior and Senior Infants. A number of them were chosen to be published, and we redrafted and typed them up.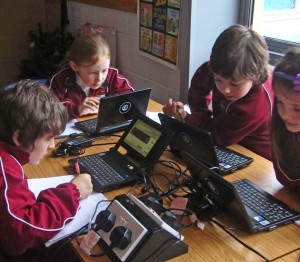 Once our stories were ready, we started to illustrate them. We have many talented artists in our class, so lots of people got a chance to have a go. We had to plan carefully before we started, to make sure the picture related to the text.
We are really proud of our results! Our stories are nearly ready and we hope to read them to Juniors and Senior this week.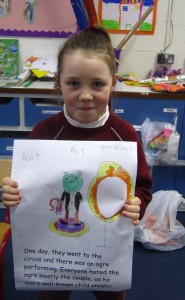 We are now working on non-fiction information booklets. We will put these up on the website as soon as they are ready!