We're going on a mini beast hunt! We explored the school's different animal habitats.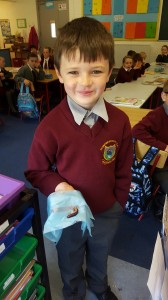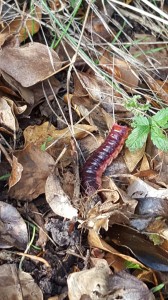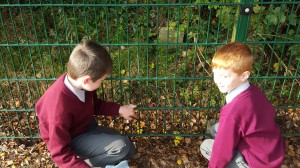 Conor surprises us with a wonderful caterpillar found en route to school. Paul and Conor release the caterpillar onto the school grounds.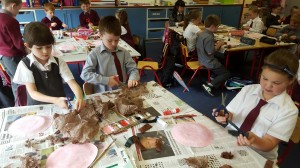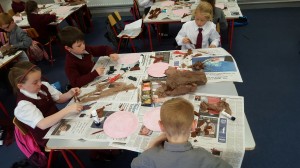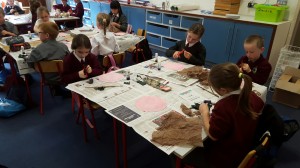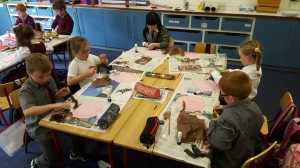 The class recreate the wonderful Twit characters through Art!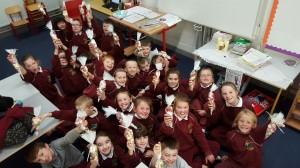 Thanks to the Parents Association who spoiled the class with lovely goodies – as the class had the largest parental attendance at their AGM! Well done!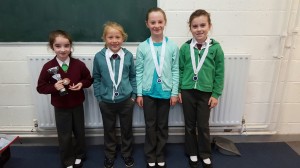 Some medal winners this term – Ziva (Irish dancing) and Niamh, Juliana and Saoirse (Athletics) – well done!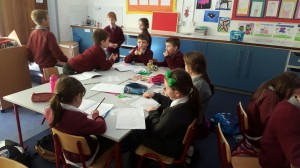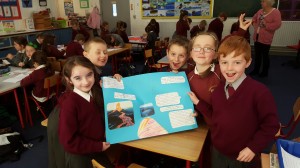 Well done to the class on completing their wonderful Volcano projects through ICT and SESE lessons. More photos of the groups to follow!
Happy Halloween from 2nd Class!
Well done to the children on their hard work this term!