Robertstown National school will host a bumper book and bake sale on Thursday 22nd November in the school hall from 13.30 to 16.oo. This is a fundraiser with all proceeds going towards creating new classroom libraries for the school.
We are looking for donations of all types of books(in good condition)
Books can be sent in to classrooms or left in the main door porch area up until Wednesday 21st November.
Baked goods for the Cake Sale should be dropped to the main hall on the morning of the sale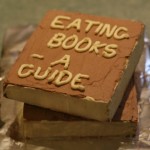 For additional information please contact Caroline 0872790383 or the school.